Certification
We have a specially designed system to makes your online training experience easy, high quality, and affordable.
How does it work?
Use our 60-second registration process to setup a username and password.
Review the course material at your own pace and when you have time
Take the course exam
Purchase a PDF Certificate for $12.99 USD
Download and print your documents from your My Training dashboard
Unlike other training organizations, we do not require you to pay a fee to access our course content or take the course exam. You only purchase a successful completion certificate after you have passed the course exam. If you do not pass the exam the first time, don't worry, you can retake the exam as many times as you need to. We want you to be completely satisfied with your training experience. That is why we offer our training service risk-free!
Once you purchase your documentation package, you will be able to print your full color, high quality, successful completion certificate IMMEDIATELY!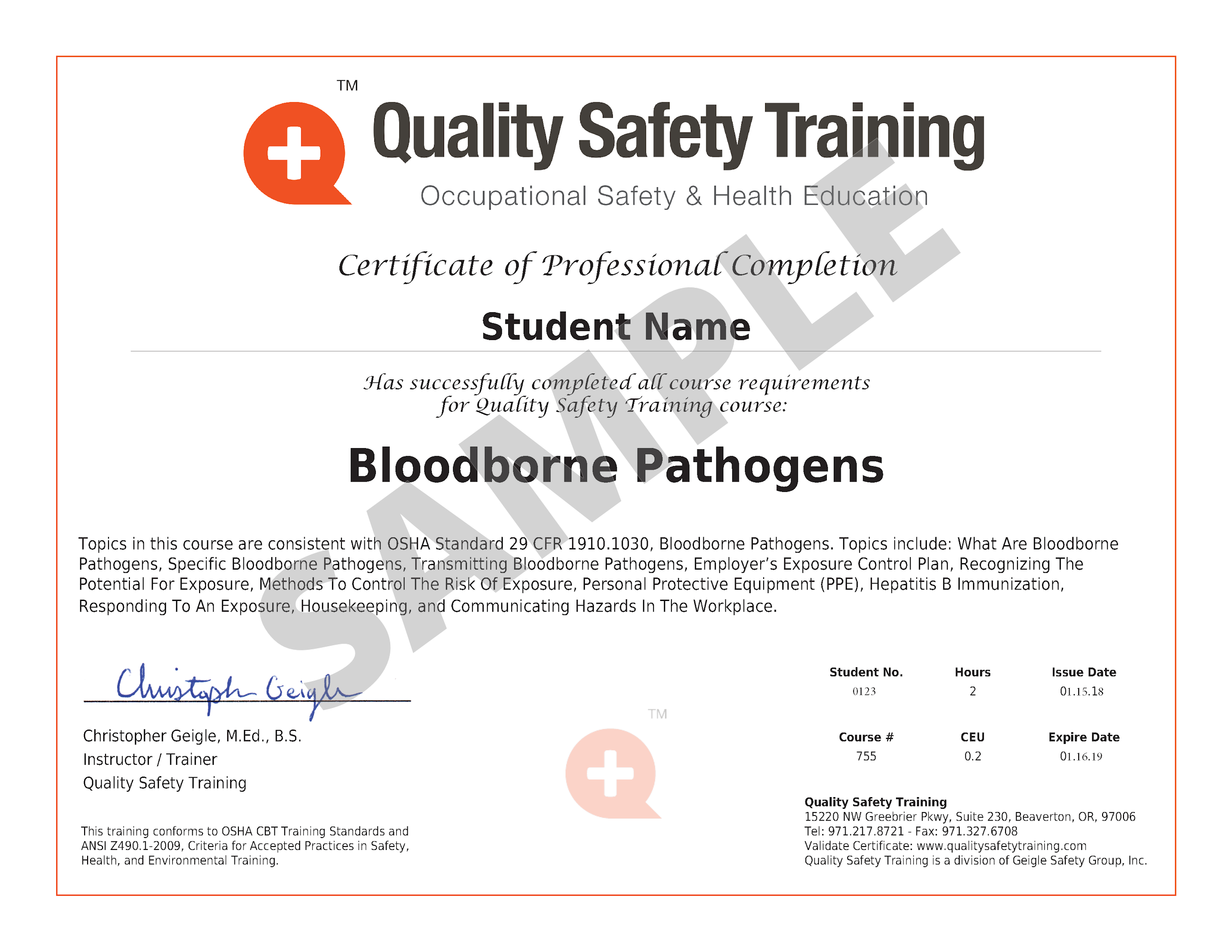 Sample Course Certificate
This material is for training purposes only and is intended to inform the reader of occupational safety and health best practices and general compliance requirements and is not a substitute for provisions of the OSH Act of 1970 or any government regulatory agency. Copyright (C) 2007-2019 Quality Safety Training, a subsidiary of Geigle Safety Group, Inc.